Regular price
$1,000.00 USD
Regular price
Sale price
$1,000.00 USD
Unit price
per
Sale
Sold out
Mount Hood watches over Trillium Lake . 16x20 in acrylic painting on canvas
One hot summer's day, Olga  came to Trillium Lake to escape the heat, and captured this majestic view of Mount Hood over the the refreshing waters of the lake.  Native American called Mount Hood Wy'east and their legends tell of the brothers "Wy'east" (Mount Hood) and "Pahto" or "Klickitat" (Mount Adams) battling for the fair maiden "La-wa-la-clough" or "Loowit" (Mount St. Helens). 

A Gifford Pinchot National Forest "Mount St. Helens" Brochure from 1980 told of the legend:
"... Northwest Indians told early explorers about the fiery Mount St. Helens. In fact, an Indian name for the mountain, Louwala-Clough, means "smoking mountain". According to one legend, the mountain was once a beautiful maiden, "Loowit". When two sons of the Great Spirit "Sahale" fell in love with her, she could not choose between them. The two braves, Wyeast and Klickitat fought over her, burying villages and forests in the process. Sahale was furious. He smote the three lovers and erected a mighty mountain peak where each fell. Because Loowit was beautiful, her mountain (Mount St. Helens) was a beautiful, symmetrical cone of dazzling white. Wyeast (Mount Hood) lifts his head in pride, but Klickitat (Mount Adams) wept to see the beautiful maiden wrapped in snow, so he bends his head as he gazes on St. Helens. ...
As for Trillium Lake, its much less glamorous name was Mud Lake.  It was part of the Mud River, and was dammed in 1960 and renamed Trillium Lake. for the delicate three petalled flowers that grow there. 
The rivers, lakes and mountains of the region hold the spirits and legends of native peoples who lived here for thousands of years before the arrival of increasingly large numbers of white settler in the mid 1800's.
Nature, legend and history intertwine.
Thick brush strokes and lavish color make the this scene come alive. Done in an impressionistic style, full of color and movement, Mount Hood glows in the distance.  

Comes in a contemporary gold frame, ready to hang.
Shipped free within the US.
►ABOUT THE ARTIST◄
Olga V. Walmisley-Santiago, a British artist based in Independence, Oregon, is known for her vibrant acrylic landscape and still life paintings filled with color, movement and detail, and watercolors that dance with reflections and light.  She celebrates the beauty of nature and brings out the "hidden colors" in the depths of a river, the sparkle of a waterfall, or the edge of a leaf.  Her impressionistic paintings create a world of "magic realism" with dream-like colors and uplifting tones.   Olga was born and raised in London, England,, and has strong ties to Spain and Mexico, having lived in London,  Spain, Ohio, and Kentucky before moving to Oregon.   These layers of culture and experience lend her a unique artistic perspective, and a sense of life as a constant exploration and adventure.  As she continues on her exploration of Oregon and beyond, she constantly takes photos, to later recapture some of the essence of a fleeting moment of beauty in a special place.  She highlights the magic of natural beauty with colorful paintings of mountains, rivers, flowers, fields, waterfalls and coastal scenes, and the creatures and plants that live there. 
 ►FOLLOW ME◄

Follow along on Instagram: 
@walmisley.art.studio
This image is copyright Olga V. Walmisley-Santiago 2022. All rights reserved.
Share
View full details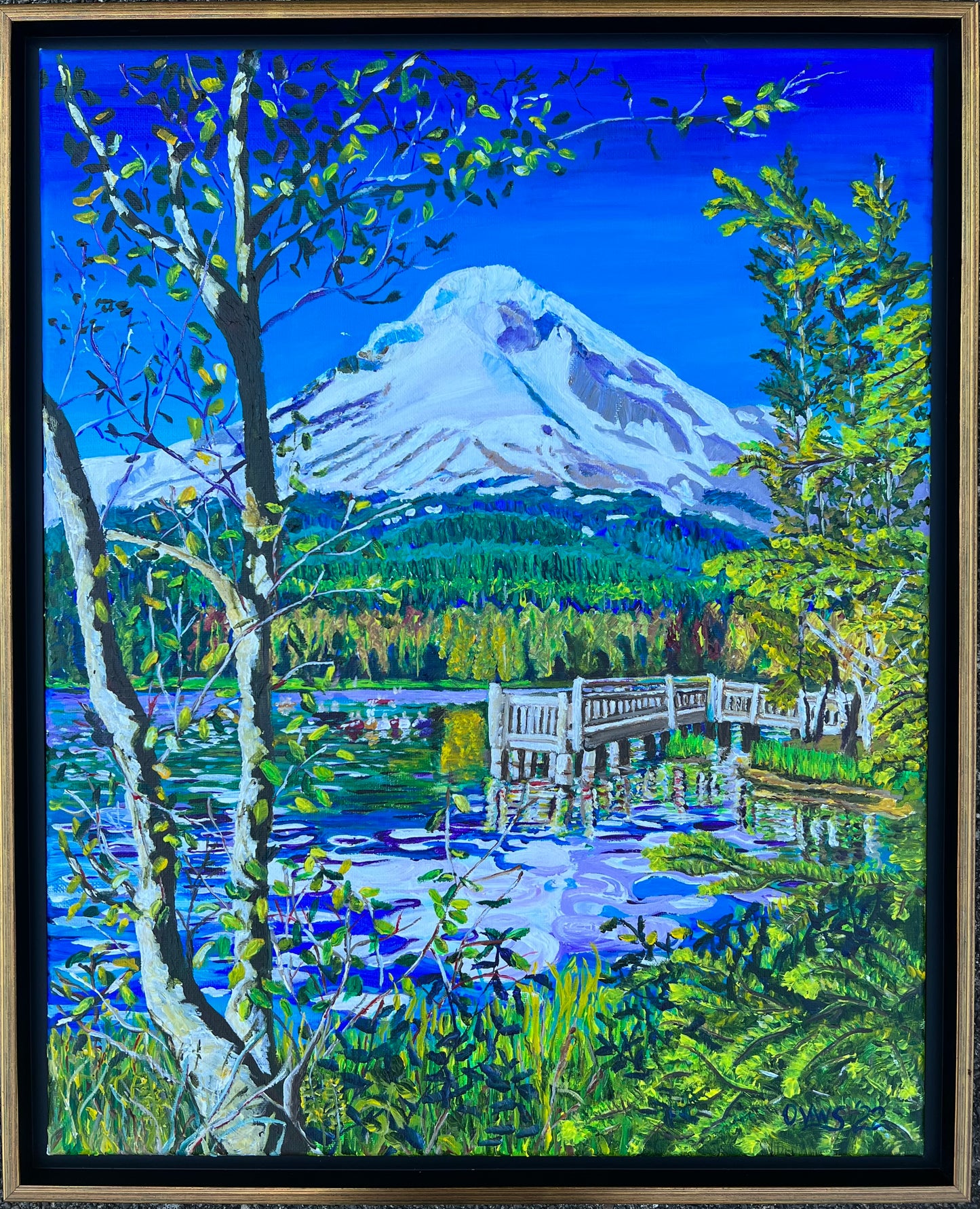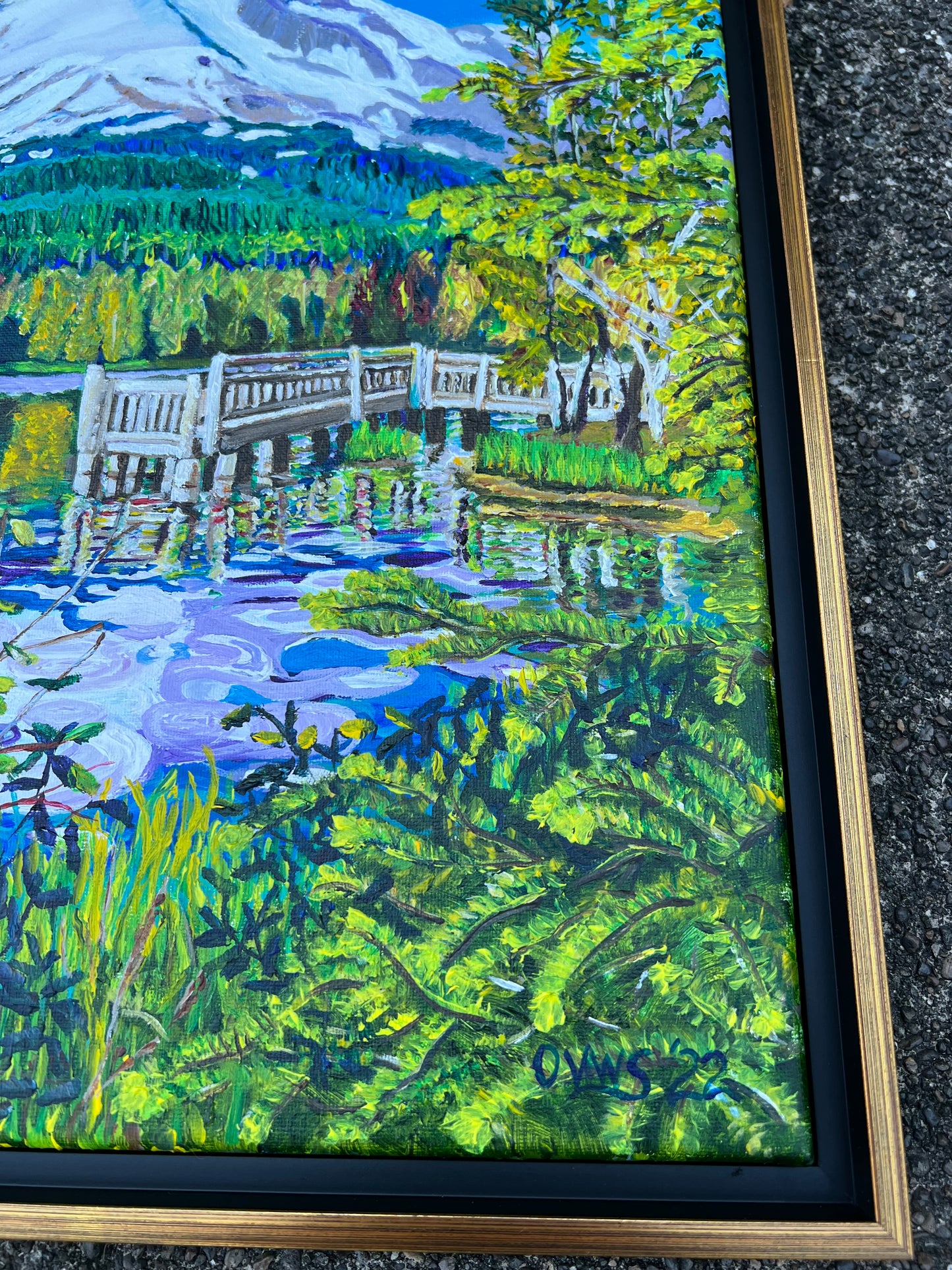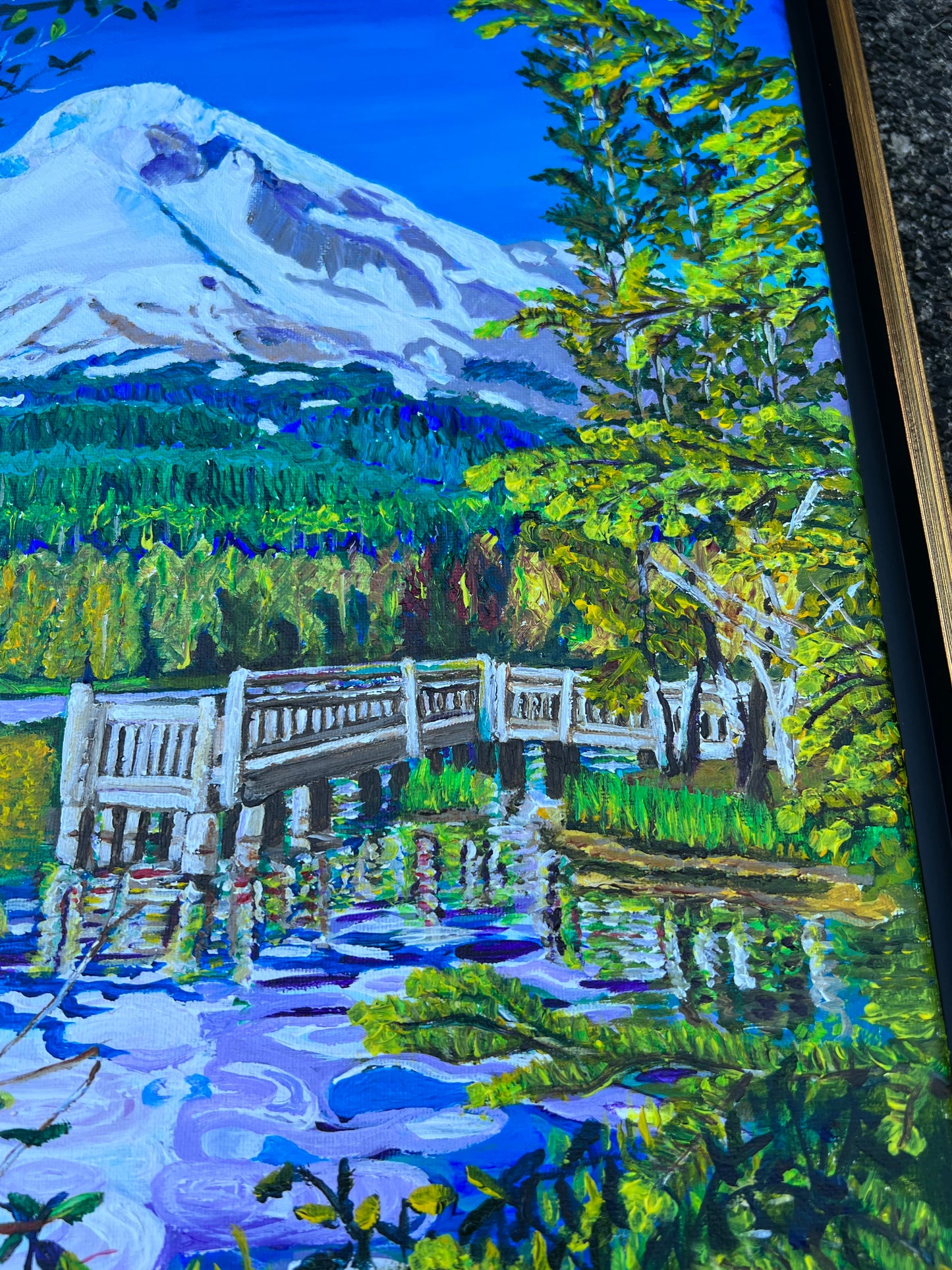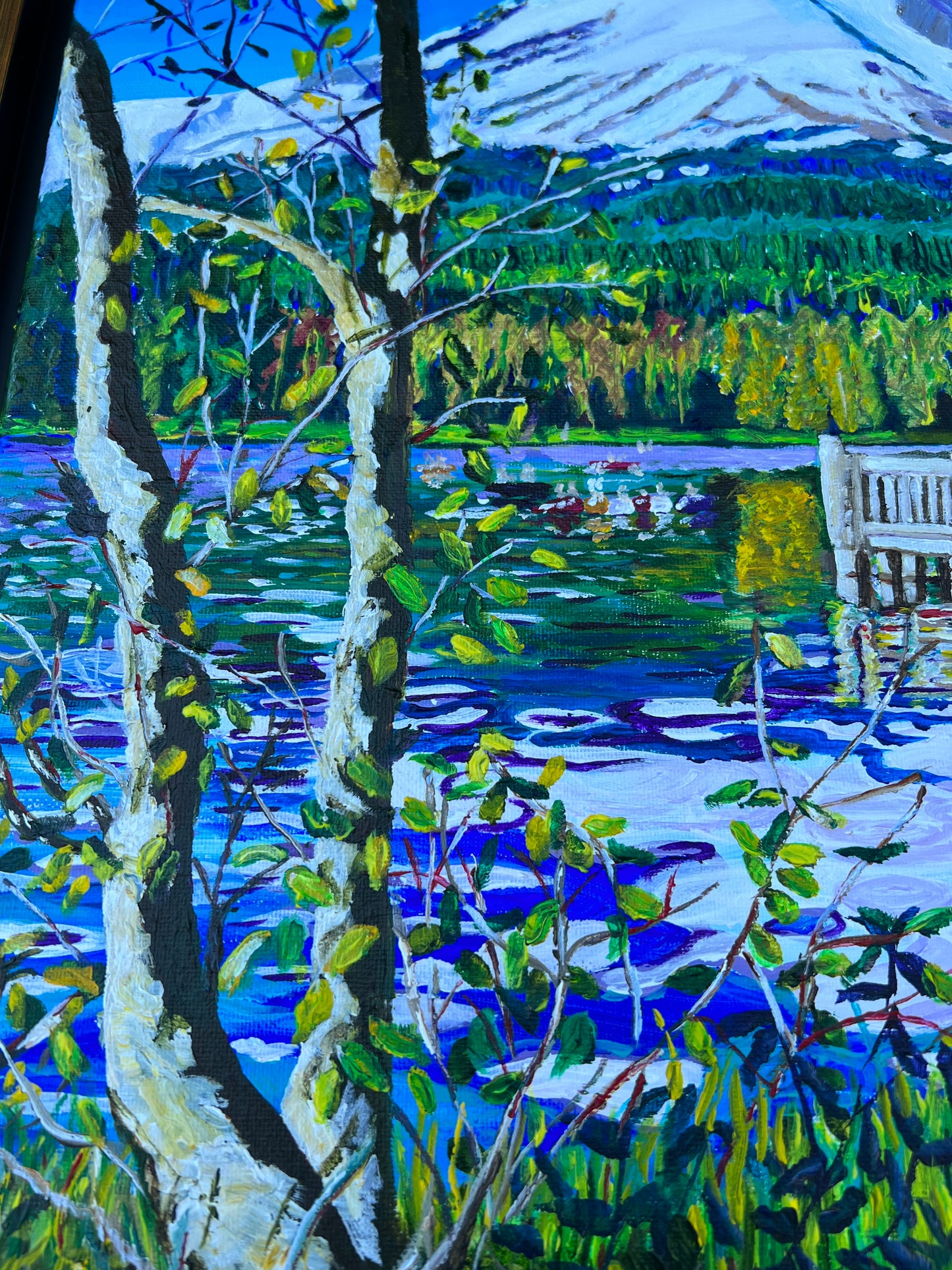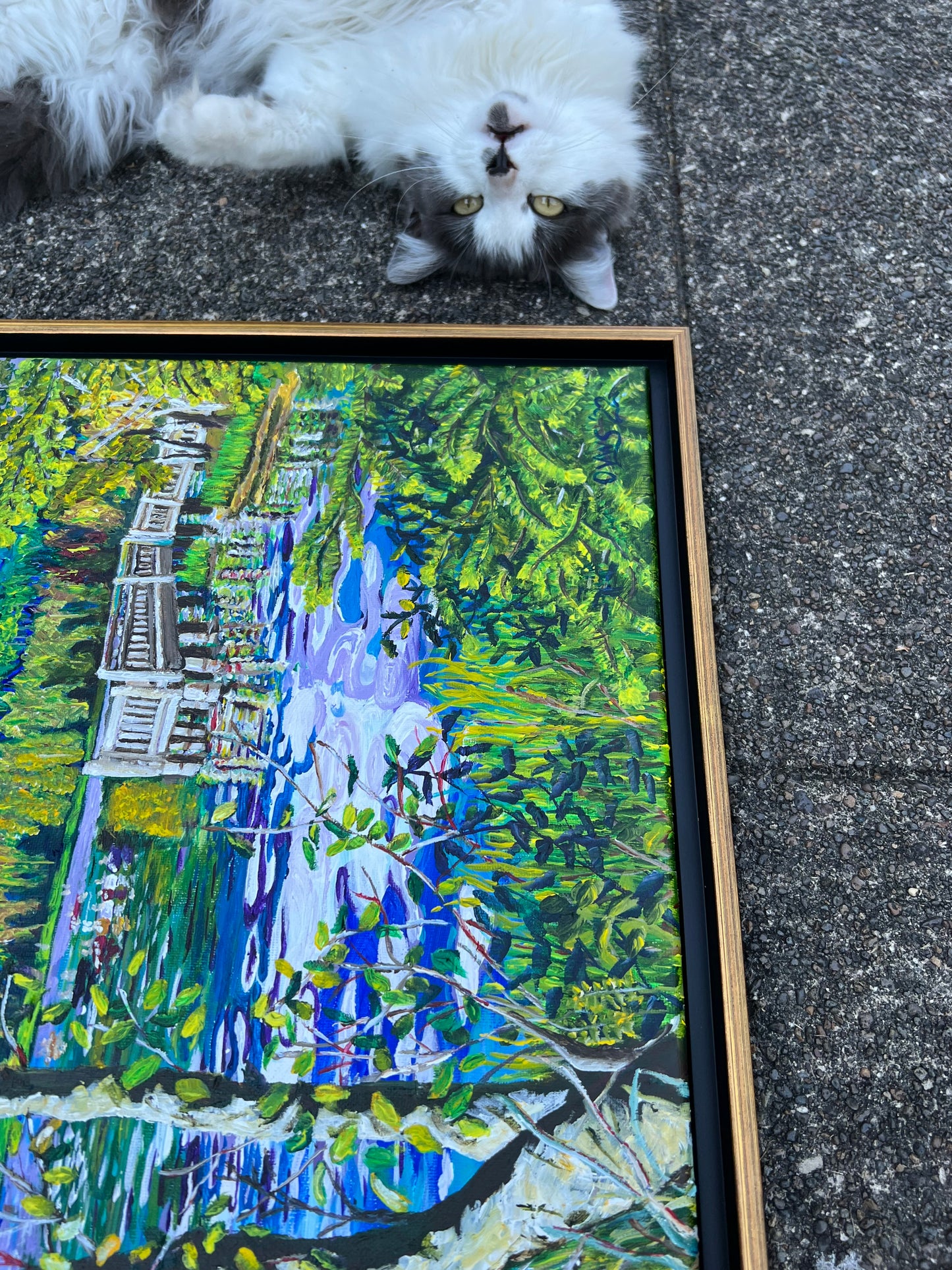 Free Shipping

Free shipping within the US.